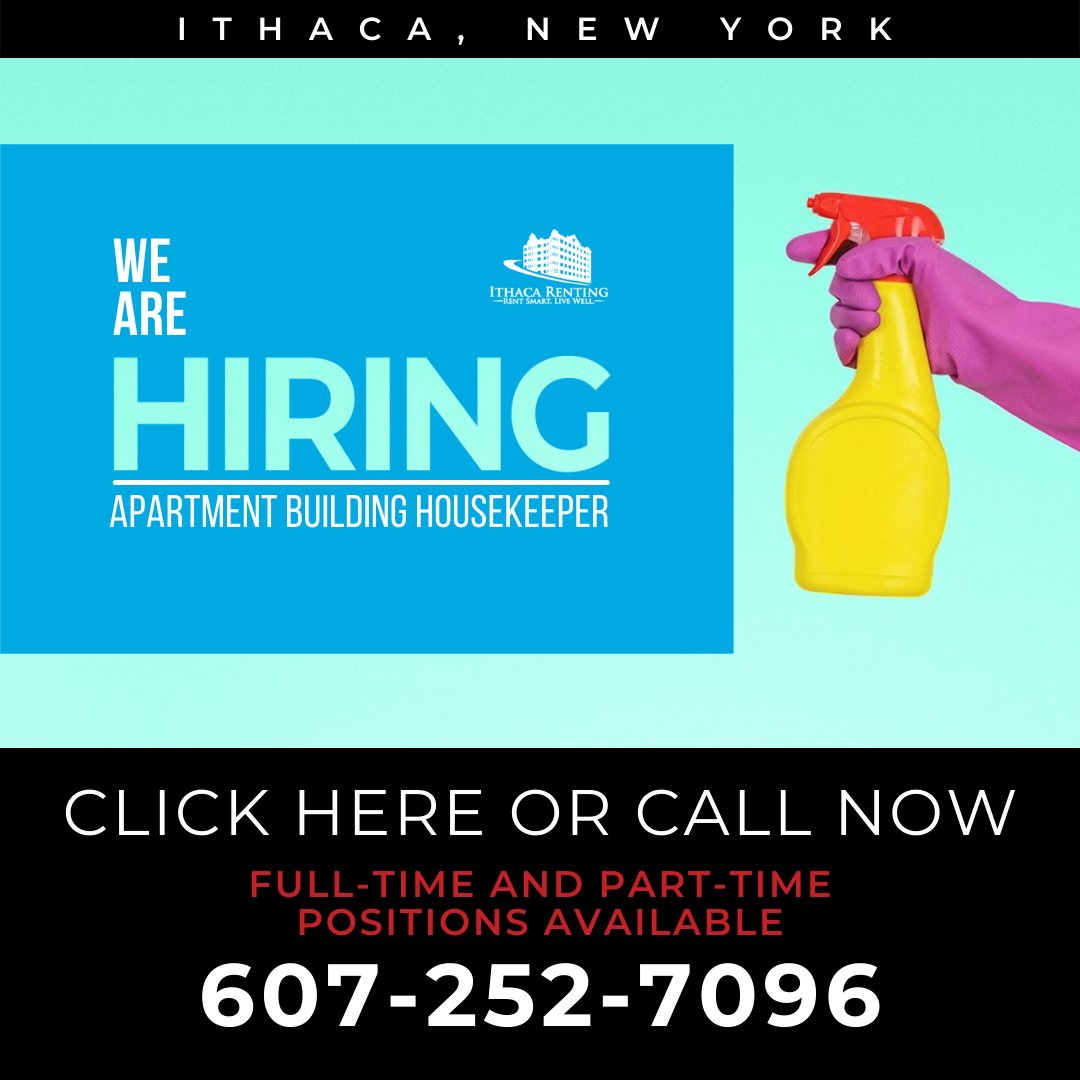 ---
---

Collegetown Video Tours! Visit an apartment from the comfort of your home!
Apartments are renting quickly!
Don't forget Parking!! Choose your parking space when you sign your apartment lease!
How do you rent an apartment? START HERE!
---
Office Information
REGULAR OFFICE HOURS for Fall 2021:
These hours are in effect through December 7th, 2021.
Monday through Saturday 10:00 am to 6:00 pm
Sunday CLOSED
Any changes to our regular hours will be posted at the top of the page!!
Location:
119 Dryden Road — We are half a block down from College Ave, located between Plum Tree Restaurant and Wings Over Ithaca
Contact Information:
Email us at collegetown@ithacarenting.com
Or call us at 607-272-3000
Maintenance Information:
607-277-0179
maintenance@ithacarenting.com
Call 607-277-0179 to reach the Maintenance Department. Please leave a clear message with your name, apartment, phone number, and description of the problem.
This number is forwarded to our answering service after hours, so that you can contact our Maintenance Department 24/7.
---
Sublet Information
Reminder to Tenants: All sublets must be approved by the Rental Office.
Sublets must be for full Fall, Spring, or Summer Term. One sublet per term.
Short term sublets not permitted.